Traditional and contemporary
meet in the Limburgs Museum
'This is an extraordinary experience, that one should view in amazement and silence' was the headline of a Dutch national newspaper, on the exhibition Mysticism: Rituals. Stillness. Ecstacy. that will be running until March 2023 in the Limburgs Museum in Venlo.
The exhibition shows the relentless efforts of humankind to transcend reality. By prayer or meditation, with the aid of a rosary, music, scents or yoga, by immersing in nature, by hypnotic dance or narcotics: people will do anything to escape their harsh everyday life.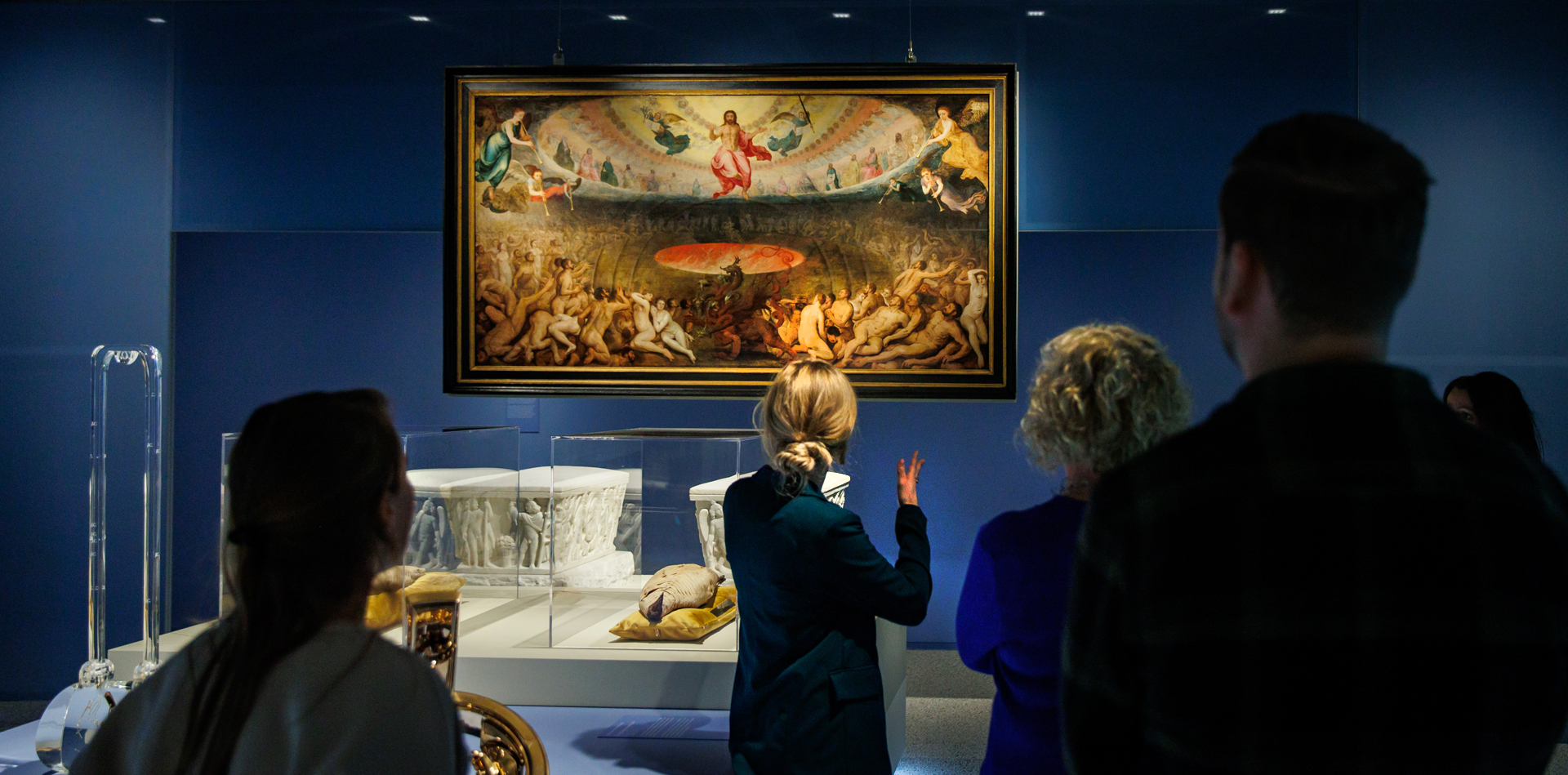 The starting point for Mysticism were the religious and sometimes ancient pieces the museum already owned. These classical works were put alongside contemporary work of artists such as Wim Delvoye, melanie bonajo, Les Deux Garçons, Rineke Dijkstra, Studio Job and Hans Op de Beeck.
The result surpassed the expectations, as another daily national (Trouw) eloquently stated: 'The exhibition Mysticism allows you to escape the banalities of life. Different realities built with everyday materials, yet never ceases to fascinate.'
Bourne handled press and publicity around this exhibition. Raging reviews appeared in national media, both print, radio and TV. The radio and social media campaign was a collaboration with creative agency Skipintro.